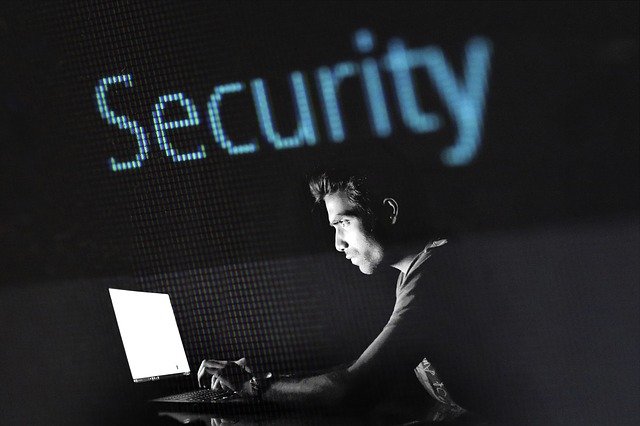 The digital standards that govern the way a company handles data are mandatory measures that every company must follow. Although they must be implemented from a legal point of view, organizations can also voluntarily apply these guidelines to build a comprehensive defense against cyber attacks. This is called a cyber security framework.
What is a cyber security framework?
A cyber security framework is a set of documents, guidelines, standards, and requirements that define the policies, procedures, and processes on which your organization relies. Show all departments, inside and outside your company, how your business manages its information, services and systems.
Why is a cyber security framework important?
Man using laptop with cyber security logo the importance of a cyber security framework lies in the way it helps IT and security leaders to better manage their organization's cyber-risks. It also shows them the procedure to follow once an urgent or emergency situation arises.
Standards and guidelines to keep in mind to build a cyber security framework
Before developing the framework for cyber security your company, it is very important that cone SACZ, or Vuel going to read- some of the rules and guidelines of frequently cybersecurity today. Some of them are as follows.
ISO standards
ISO Standards the ISO 27001 and 27701 guidelines were created by the International Organization for Standardization (ISO) in conjunction with the International Electro technical Commission. Let's see what they are and how they can help develop the framework for cybersecurity t or organization.
ISO 27001 – Information Security Management Systems
These focus on a risk-based approach to information security. ISO 27001 includes categories such as written security policy, human resource security, and asset management. Also access control, cryptography and physical and environmental security. In addition to being a guide in incident management, business continuity and compliance with government regulations.
ISO 27701 – Information Privacy Management
In order to protect data privacy, ISO 27701 standards require data processors or controllers to prioritize the protection of personally identifiable information (PII) in every security risk assessment. of the information.
CSI benchmarks
The Center for Internet Security (CSI) is one of the most recognized cyber security organizations. It offers detailed practical solutions for businesses. In addition, it seeks to help companies secure their computer systems and data against cyber attacks.
If you are looking to build your company's cybersecurity framework, there is no doubt that the CSI can be very useful for you. Especially through its reference library, in which you can find the documents most related to your context and spend a prudent time analyzing them.
Official rules that you must also follow
Industry and government standards are a must for companies looking to develop their information security program. If t or company is within its coverage area, and the guidelines do not include adequate cybersecurity your frame, you may apply some sanctions. To avoid this, here are the most important policies that you should take care of.
HIPAA
If t or company handles personal health information, must follow safety guidelines of the Law on Insurance Portability and Accountability Act (HIPAA in English). Although it doesn't specifically tell you what practices or tools should be used, HIPAA applies penalties of up to $ 1.5 million for not meeting its standards.
PCI DSS
On the other hand, if t or organization includes some payment by debit or credit card, you should take a look at the guidelines of the Standard Security Industry Data Payment Card (PCI DSS, in English). The PCI DSS was created by Visa, MasterCard, and American Express. It requires businesses to rely on robust firewall software and encryption settings.
NIST
The National Institute of Standards and Technology (NIST) provide a strong digital security foundation for any business owner looking to land a lucrative federal contract for their company.
Specifically, the NIST Cybersecurity Framework is a valuable resource that can be used for many purposes. For example, identify digital security risks, search and detect anomalous activities on the network. In addition to implementing response measures in the detection of infringements and data recovery.
SOME
The Defense Information Systems Agency (DISA) Security Technical Implementation Guides are a legal necessity, primarily in Defense Departments. However, they have a special feature.
This feature is that they are updated more frequently than any other information security protocol. This makes them a new source of information for anyone wishing to develop a cybersecurity framework.
RGPD
The General Data Protection Regulation (RGPD) focuses on the protection and processing of personal data. It was first applied in 2018. Any organization that collects personal data from residents of the European Union is required to follow its guidelines.